Auction Status
| | |
| --- | --- |
| Status: | The Auction Is Now Over |
| Bidding Opens: | Mon Jun 12, 2017 12:00 PM |
| Bidding Closes: | Sat Jun 17, 2017 07:00 PM |
| Timezone: | US/Central |
| Currency: | USD (United States Dollars) |
Get Social
— ADVERTISEMENT —
Welcome To The Auction!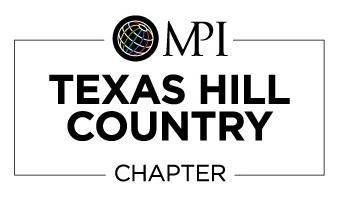 Welcome to the MPI Texas Hill Country Chapter Online Silent Auction
This year's Celebration and Auction theme centers around wine, 'MPI & YOU - A Perfect Pairing'. Texas has a rich grape history so it's no surprise there is a wine revolution happening right here in our own backyard. Many of our auction donations are centered around our theme showcasing Texas wine as well as multiple hotel stays at the top luxury properties in Texas, attraction passes, sports tickets and much, much more!
Proceeds earned from this charitable event go towards MPI THCC industry scholarships, educational opportunities, professional speakers and chapter operations. Our organization depends on the annual revenue generated by this auction.
If you are not able to attend the Awards Banquet at the Canyon View Event Center in Austin, you can still participate in the auction. All bidders must register through this website to actively bid. Bidding will be accepted until 7:00 p.m. on June 17, 2017.
Please take time to carefully review the many auction items available and bid generously. If you have questions concerning online bidding, please contact Ellen Forsythe, CMP at (512) 452-4224 office, (512) 431-9545 cell or email [email protected].
Thank you for your support of the Texas Hill Country Chapter of Meeting Professionals International.
www.mpithcc.org/index.php/events/chapter-celebration-event-silent-live-auctions
Winning Bidder Payment Information
Payments will be accepted via PayPal. If you are the highest bidder when the auction closes, a list of the auction items you won and the total due will appear in the 'My Items' tab along with a 'Pay Now' button on this webpage. You can pay for your winnings via PayPal when you click the 'Pay Now' button. PayPal is the safe and easy way to pay online. Note: If you are not actually attending the banquet and you are a bid winner, you will be required to pay additional shipping charges. Those shipping charges will be invoiced to you following the event.
Onsite Payment Types Accepted:
Cash (In person only please)
Check (Please make payable to MPI THCC w/invoice)
Credit Card
Remote Payment Types Accepted:
Online payment via PayPal (All major credit cards accepted)
Winning Bidder Item Pickup/Delivery:
Onsite winning bidders can pick their items up at the event.
Remote winning bidders: A shipping fee will be added and an invoice will accompany your auction item. Payment for shipping will be due upon receipt. Please make sure your contact information (billing address, email, etc.) information is complete and accurate when setting up your bidding account. Contact Ellen Forsythe, CMP at (512) 452-4224 office, (512) 431-9545 cell or email [email protected] if you have questions concerning online bidding.
General Auction Information
The time on this server will be used to determine the start and end times of the auction. This time may be off from your local time. Refer to the approximate time in the right hand side of this page.
When the auction closes, all bidders will receive an e-mail regarding the status of the items they have bid on.
The highest bid placed on an item, by auction close, is the winner. There can only be one winner per auction item. The auction administrator (group hosting the auction) agrees to sell the item to the highest bidder.
You must register an account in order to place bids. Click Register on the upper right hand side of this page in the login area. Once you have registered, a confirmation/activation will be emailed to you. You must click on the link in the email message to complete the registration process. If you haven't received your confirmation email, please check your "junk mail" or "spam" folder as it may have gone there. You can also re-request the confirmation email. The link for resending the activation code can be found in the login area.
NOTE: eFlea provides a service that facilitates silent auctions for charities & groups/fundraisers. The items up for bids in this auction are listed by the group raising the funds. eFlea is not responsible for the accuracy of the item listings. Please verify item details with the auction administrator(s) prior to placing any bid(s). While eFlea tries to verify the auction administrator(s) and charity/group, we cannot guarantee their validity. Please be cautious and participate only in auctions where you are familiar with the groups and/or administrators.
Information On The Bidding Process Frequently Asked Questions
Please Note that all bids are final. By placing a bid on an item you are agreeing to a contract. You will enter into a legally binding contract to purchase the item from the seller in the event that you are the highest bidder at the time the auction closes. You are responsible for reading the full item listing, and understanding the above instructions and accepted payment methods. The Seller (auction administrator) assumes all responsibility for listing these items. The bidder's source IP address is logged for all bid transactions. Persons placing fraudulent bids may be prosecuted in a court of law.